Sunday-Friday special offer 20% off when you dine with us up until 7:30pm.
You are welcome to bring your own alcohol
* Table must be vacated by 07:30PM.
Authentic Indian restaurant in Beeston, Nottingham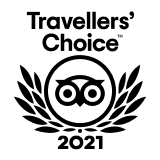 Indian Tapas Tastic Awesome food and staff, the new tapas menu was outstanding, The flavours and portions were perfect and an amazing way to experience many dishes from their menu. Definitely worth a visit
robertmN9397LT
November 1, 2021.
Great Party Meal A big thank you to the wonderfully friendly staff who looked after our party for an elder relative's birthday meal. The food was excellent both in presentation and flavour and was perfectly spiced for the taste buds of a group of 'senior' family and friends who are generally not used to the balti experience. Couldn't fault any aspect of the meal, service or atmosphere and would most definitely recommend the Cottage Balti to anyone who enjoys a good curry.
Martin Navesey
October 29, 2021.
Great catch up with friends Excellent food choice menu explained clearly Great quality food and a good choice Great option of bring your own alcohol
David C
October 25, 2021.
very good grub, nice staff Dinner for 2 was excellent. Very good chicken biryani - good, home-style food. Restaurant does not have a drinks license so bring your own drinks.
Fab Fab service, fab food. We're new in the area and trying all the local restaurants - this is our fave so far.
Good Indian food. A very nice relaxed atmosphere. Friendly, efficient staff who do not "hassle" you. Excellent tasty food at reasonable prices.
JamilAhmeda453
September 23, 2021.
First time First time and was very impressed with the service and food - very nice decor. The staff were very polite and friendly -definitely be going back
Joss7171
August 25, 2021.
Lovely food ! Visited Saturday evening- friendly staff, restaurant decor is new and brilliant. Food was amazing. My wife likes mild currys and started with an onion Bhakti followed by a tandoori chicken curry - I had a mixed started followed by chicken tikka jalfrazi very hot as I like it. Excellent food highly recommended. Not licenced but the coop across the street has a huge selection of drinks in cold fridge and the restaurant kept my beers in their fridge until required - what a great service- thanks
Jade dyer
August 25, 2021.
Lovely food We have been once before but this time We dident turn up till half n hour before shutting. Was no problem waiter welcomed us and sat us down at a table. Food was amazing. No problems to report. Staff all was lovely. Will definitely be back again soon.